Viswanathan named an Innovator Under 35
Aug 17, 2020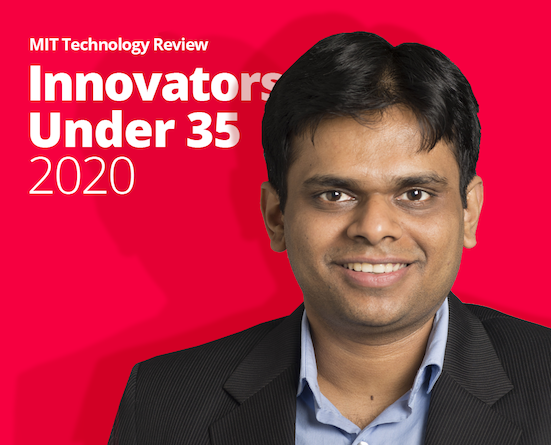 Associate Professor of Mechanical Engineering Venkat Viswanathan has been named one of MIT Technology Review's Innovators Under 35. Categorized as an Inventor, Viswanathan is recognized for his work to develop a new type of battery that could make electric vehicles (EVs) cheaper and more energy efficient. His research also explores computational material design and data-driven material discovery.
The future of transportation—powering EVs and beyond—relies on batteries. Viswanathan is one of many who work to make batteries more powerful, efficient, and stable. His research specifically focuses on developing a new type of battery with an anode made out of pure lithium.
While lithium metal batteries have great potential, they are prone to forming dendrites that arise from rapid charging. These dendrites shorten the batteries' lifetime and can lead to fires and explosions. To combat this, Viswanathan has developed a hybrid polymer-ceramic separator between the batteries' electrodes that can apply enough pressure to keep the dendrites from forming.
"It is a great honor and I'm very pleased to join an incredible cohort of past winners who have revolutionized electric mobility among many other things," said Viswanathan.
He has collaborated with several electric aviation companies on battery design and production. He and his team have received funding from the Department of Energy's ARPA-E program to perform this research, which has the potential to change the nature of transportation.
Media contact:
Lisa Kulick
lkulick@andrew.cmu.edu