A nonlinear path
Nov 17, 2022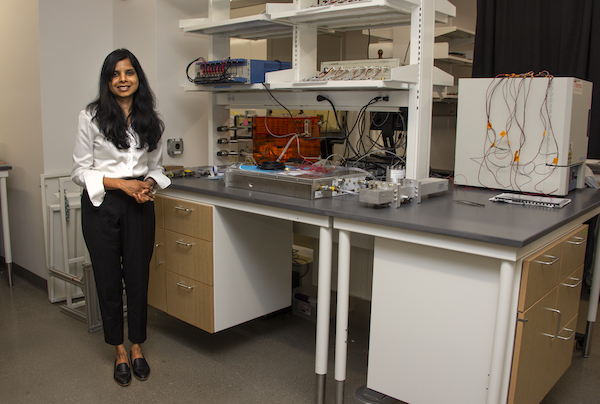 "In my early days of school, I was not considered a 'good' student." Reeja Jayan's first sentence about becoming an engineer is a surprising one.
Jayan, an associate professor of mechanical engineering at Carnegie Mellon University, has authored a chapter titled "Nonlinear Pathways into Mechanical Engineering" in the book Women in Mechanical Engineering: Energy and the Environment.
The accomplished researcher is brutally honest about the challenges that led her to where she is today. Growing up, Jayan disliked math but was fascinated with the science fiction of Star Trek and Robocop. Finding inspiration in what could be possible with science, she went on to graduate first in her university class.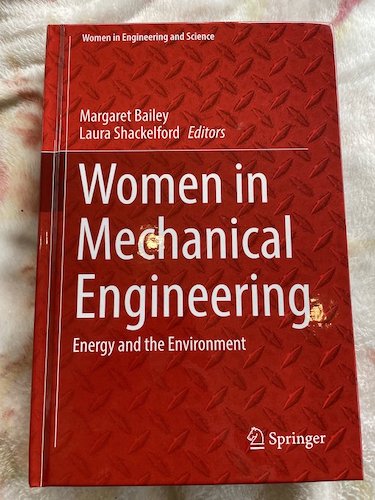 As an engineer with the Indian Space Research Organisation, she was introduced to research at the intersection of electromagnetism and materials, a field she continues to investigate today for energy-efficient manufacturing and materials synthesis.
After graduate school and postdoctoral work, Jayan joined the Department of Mechanical Engineering at Carnegie Mellon. There, she developed a game-based curriculum to teach material science properties to engineering students using the virtual building game, Minecraft.
Among Jayan's accomplishments are the National Science Foundation CAREER Award, the Army Research Office Young Investigator Award, the Air Force Office of Scientific Research Young Investigator Award, and the Dean's Early Career Fellowship in Engineering. She was also named to Pittsburgh Magazine's 40 Under 40.
Throughout Jayan's journey toward expertise in her field, she struggled with the ongoing challenges of an autoimmune disease coupled with being a new parent during the COVID pandemic. It became clear to her that she could use her voice to raise awareness and help others who might also be struggling.
"I realized that it was important for me to share my story, not just for women going into the STEM fields but for all women," Jayan said.
"Women in Mechanical Engineering: Energy and the Environment" is part of the Springer Women in Engineering and Science series that seeks to raise awareness of the pivotal work women are undertaking in areas of keen importance to the global community.
Media contact: 
Kailtyn Landrum, klandram@andrew.cmu.edu