Biomechanics for teens
Kayla Valentine
Jun 24, 2021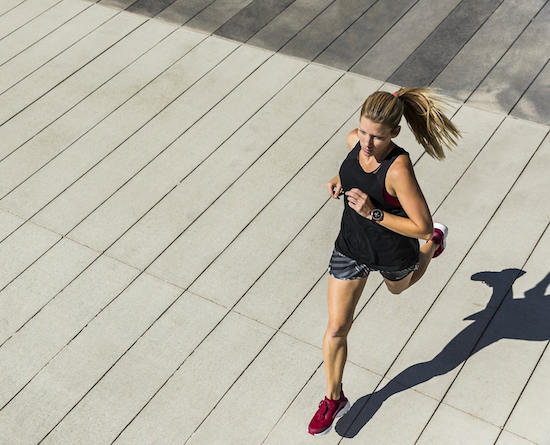 National Biomechanics Day is a worldwide celebration of knowledge that strives to bring the complex world of biomechanics to high school students. Through hands-on activities, demonstrations, and Q&A sessions with real-world professionals, Carnegie Mellon University presented not only a future career choice, but new ways to see the world.

The event, which took place on April 10, 2021, virtually hosted 46 students aged 13-18, over half of whom had never previously been introduced to biomechanics. Leading the event were 18 volunteers including undergraduate and graduate students, faculty, and staff.

When asked about the importance of this outreach, student organizer and mechanical engineering Ph.D. student Nataliya Rokhmanova said, "I think biomechanics is one of the most interesting forms of science because everyone has a body. We're curious about how that body works, and we can use engineering tools to answer those questions."

"I think that puts biomechanics in an interesting location within STEM outreach, because it is a topic that is really accessible to students who might not have thought very much about engineering or science before," she added. 
Despite being virtual due to the COVID-19 pandemic, Rokhmanova and additional Ph.D. student organizers, Ashlee Liao, and Kathleen Gladson were still able to put together activities that their participants won't soon forget. In total, there were nine sessions:
Muscles: The Workings of the Hand 
3D Printing Legs!
Lights, Camera, Biomechanics!
Human vs Machine
Biomechanics Everywhere!
Dynamics of Drumming
Brain Computer Interfaces: Next Frontier of UI
Cephalopods and Soft Robots

 
Though "Cephalopods and Soft Robots" was the day's fan-favorite, Rokhmanova expressed that "Dynamics of Drumming" was also well-loved. "We actually shipped out drum sticks to all of the students who signed up for the session, and Owen Pearl, who is one of the organizers of the event, taught Newton's Laws using drumming. It was just a blast!" 
Other notable sessions included "3D Printing Legs," an interview-style Q&A session hosted by Mechanical Engineering Ph.D. student Saul Schaffer that brought in Jerry Evans, the president and CEO of Nia Technologies. They discussed the creation of prosthetics using low-cost materials. 
We're curious about how that body works, and we can use engineering tools to answer those questions.

Nataliya Rokhmanova, MechE Ph.D. student
"Give me a (Mechatronic) Hand" taught students about the musculoskeletal system in the hand and guided them through making their own mechatronic hand with a working sensor, processing center, and effector. "Brain Computer Interfaces: Next Frontier of UI," discussed the real-world possibilities of implanting chips in the brain that would allow people to control electrical devices.
Whether it continues virtually or in-person, one thing is for sure—Carnegie Mellon's National Biomechanics Day introduces students to the captivating possibilities of biomechanics and engineering, and presents new lenses of integrating technology into daily life.
Media contact:
Lisa Kulick, lkulick@andrew.cmu.edu