Jayan wins Berkman Faculty Development Fund for gluten sensor
Vidya Palepu
Jun 8, 2017
In happy coincidence with May's Celiac Awareness Month, Mechanical Engineering's Assistant Professor Reeja Jayan was awarded the Berkman Faculty Development Fund for her work in developing a sensor that quickly scans food for potential allergens, namely gluten.
Such a device would be hugely useful to anyone afflicted with celiac disease, given that they cannot consume gluten.
The Berkman Faculty Development Fund is a small grants program directed towards junior faculty to support projects that might be otherwise difficult to fund. The grant lasts between one to three years and is valued at up to $10,000.
One of the worst things that happened to me was getting diagnosed with celiac disease, but in the end, it really turned out to be the most exciting.

Reeja Jayan, Assistant Professor, Mechanical Engineering, Carnegie Mellon University
Five years ago, Jayan was diagnosed with celiac disease, a condition wherein gluten proteins trigger an autoimmune response to attack the small intestine, therefore barring her from the consumption of any and all gluten.
In an effort to reduce the risk associated with eating restaurant food, which may still contain undetected gluten proteins despite being marked "gluten free," Jayan and her team began research on a gluten-sensing device.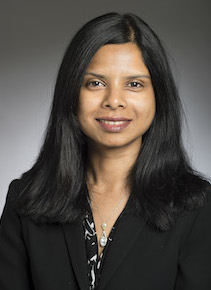 Via her CMU-based interdisciplinary research group, Jlab, Jayan is using biosensing to engineer multifunctional material surfaces and interfaces that can detect distinct signals from food proteins. Her ultimate goal is for the sensor to be deployed onto a smartphone platform for both convenience and efficiency.
"One of the worst things that happened to me was getting diagnosed with celiac disease," says Jayan, "but in the end, it really turned out to be the most exciting."