Over the finish line
Carnegie Mellon Racing wins the 2019 Formula SAE North championship
Jun 10, 2019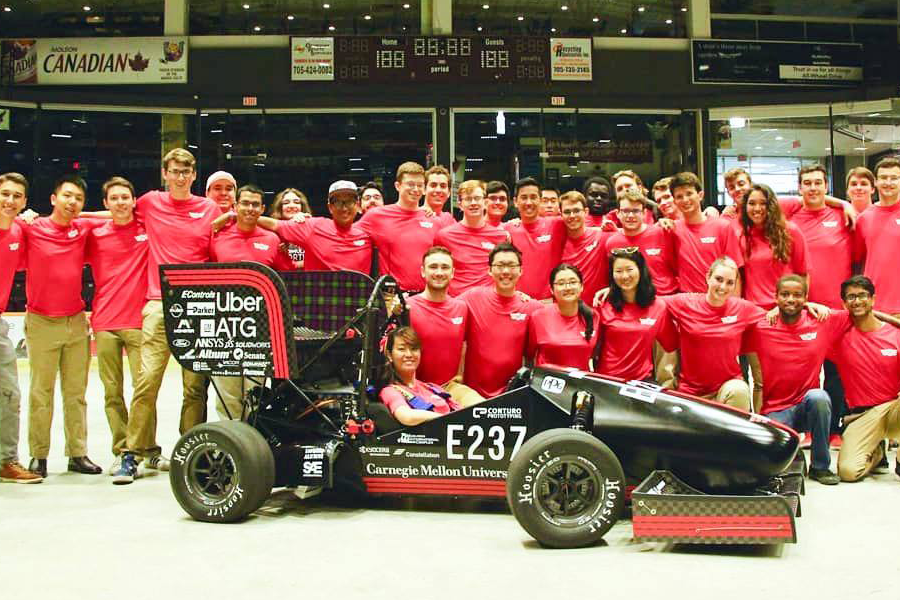 Congratulations to the Carnegie Mellon Racing (CMR) team for winning the 2019 Formula SAE North championship in Ontario, Canada. After their victory in 2018 Formula SAE Electric, the students once again stood out in this exhilarating international race.
CMR's vehicle, named 19E, is a fully electric Formula 1 style race car designed and manufactured by the team. CMR aims to stand at the forefront of electric vehicle race technology.
CMR placed first in many events: overall, design, cost, acceleration, skidpad, autocross, and endurance. They placed second in presentation and third in efficiency.
Led by MechE senior and team president Katie Lam, CMR is heading to Nebraska to compete in Formula SAE Lincoln June 19-22.
Media contact:
Lisa Kulick, lkulick@andrew.cmu.edu