Making it happen
From collaborative maker spaces to multidisciplinary make-a-thons, Diana Haidar plays an integral role in the college's maker ecosystem
Daniel Carroll
Mar 27, 2018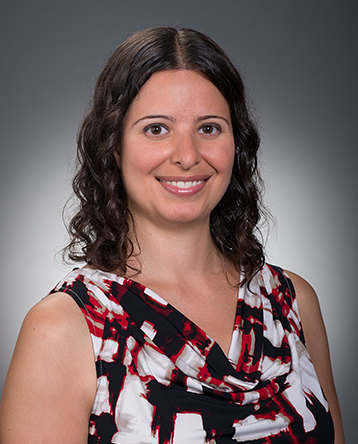 In 2013, Diana Haidar had a comfortable job as a manufacturing engineer for Chart Energy & Chemicals. She had graduated from the University of Wisconsin-Madison with a bachelor's of science in mechanical engineering, and had landed a position in front-end production creating high-end heat exchangers. She enjoyed her job, but there was one problem; she didn't feel challenged. "It wasn't changing the frontiers of science," Haidar said.
She headed for the University of Delaware to pursue research work in nanocomposites and earn her Ph.D. Early on, she met Dr. Jenni Buckley, lead faculty of the mechanical engineering makerspace. Although Haidar had used rapid fabrication equipment across separate facilities, she immediately recognized the impact of bringing them together in a fully-stocked academic makerspace. She served as a facilitator for senior undergrads, creating and testing their capstone design projects while simultaneously developing her own research instrumentation, all in the makerspace. Although Haidar had come into her doctoral studies with the goal of becoming a traditional research professor, she found her passions divided, straddling the line between research and teaching. In an epiphany moment, she asked herself, "'Where do I enjoy being the most?' and I had the most fun designing my machines, going down into the makerspace, and fabricating that equipment."
When people come into this space, they have all the resources they need to be creative, and to fabricate their designs. I want them to be enabled to go from imagination to reality.

Diana Haidar, Assistant Teaching Professor, College of Engineering, Carnegie Mellon University
In the fall of 2017, she joined the College of Engineering as an assistant teaching professor, facilitating the effort to expand CMU's maker ecosystem. The latest initiative of the ecosystem included a massive renovation of Hamerschlag Hall's B- and C- levels, bringing together new student maker spaces, advanced manufacturing laboratories, collaborative research space, and a micro/nanosystems laboratory into one multidisciplinary work environment. With appropriate training, students may use the design space, rapid prototyping area, and student shop to transform ideas into tangible results.
"For the student population to take ownership, it needs to be a student-run maker space," says Haidar. "I'd like to walk in and see students teaching other students how to use every piece of equipment in the entire facility." This is all in line with Haidar's goal for the maker space: to be a place where every student can turn theory and ideas into physical, tangible results.
"By providing students with this level of resources, they can take their product from saying, 'yeah, I think this should work,' to 'it didn't work initially, but we were able to fix it' and successfully bring their ideas to fruition."
As one might guess, Haidar is very excited about the new ANSYS Hall, a 30,000 square foot facility that will feature a simulation and collaboration lab, a large-scale making/building open lab, and will connect to the fabrication and machining facilities in the newly renovated maker spaces of Hamerschlag Hall. Together, these developments form the backbone of the university-wide initiative to create a cutting-edge maker ecosystem.
The vision of collaborative maker spaces, available to every student at the university, is well on the way to being realized. New staff members have being trained, hours of operation have been expanded, new equipment installed, and new courses are being taught and planned to train students in their use.
This semester, Haidar is teaching the first Maker Series course, Intro to Modern Making, a mini class developed to give students a crash-course in understanding and utilizing rapid fabrication equipment in the maker spaces. This is just the first of many new classes to come in the Maker Series, which will provide students with the opportunity to work on design projects in multi-disciplinary teams. Haidar explains "The aim is to promote cross-pollination between different departments, because we can all accomplish more together than apart."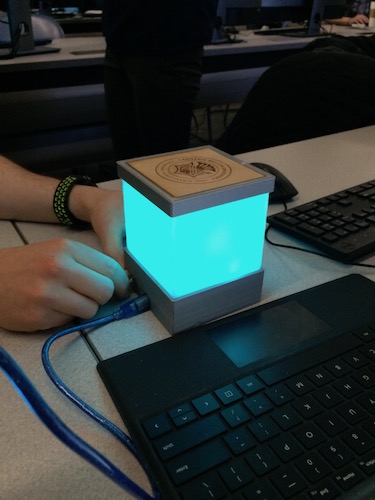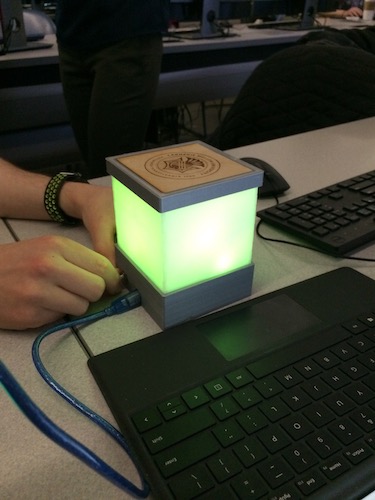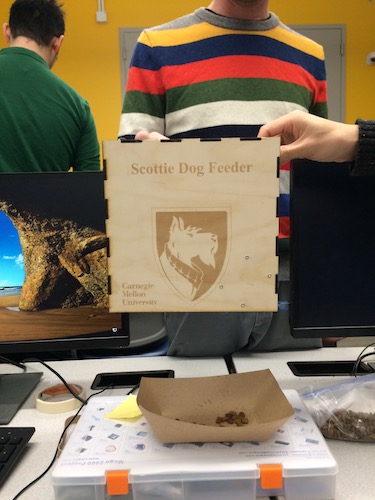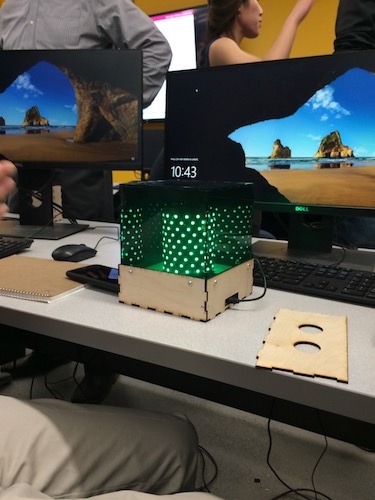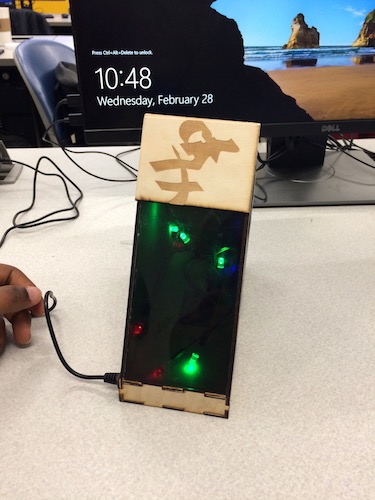 For Haidar, the key to the future lies in identification, organization, and integration. She is currently working to recognize the needs of current and future users from various classes, research groups, student organizations, Hack-a-thons, and Make-a-thons, and how they can share the maker space. Haidar knows that for the facility to serve such a large community, organizational developments such as comprehensive student staff training, a calendar reservation system, and an inventory management are critical. As for integration, she's already begun giving presentations in classes and going to different departments, raising awareness, and searching out ways to get more courses and students from across campus involved in the makerspace.
The efforts being made by Haidar—and many others—are bringing to fruition a vision of an inclusive and state of the art maker space that has been years in the making. "When people come into this space, they have all the resources they need to be creative, and to fabricate their designs," she says. "I want them to be enabled to go from imagination to reality."