Mousetrap tinkerers
MechE 101, Carnegie Mellon-style
Jan 18, 2018
When new students entered Doherty Hall 2210 for their first Fundamentals of Mechanical Engineering lecture last fall, they likely had no idea how to execute the final project on the syllabus. But Professor Philip LeDuc knew that a few months of mechanics, design, fluid flow, and thermal systems would get the gears turning.
What was the final project? To work together in teams to develop a vehicle, powered only by two mousetraps and a set number of rubberbands, that could race ten feet forward and back, rapidly switching direction on its own.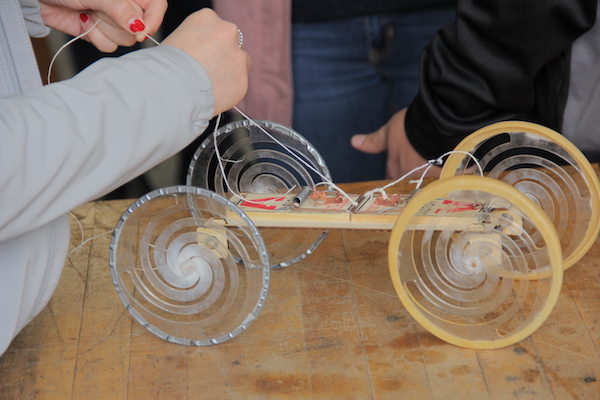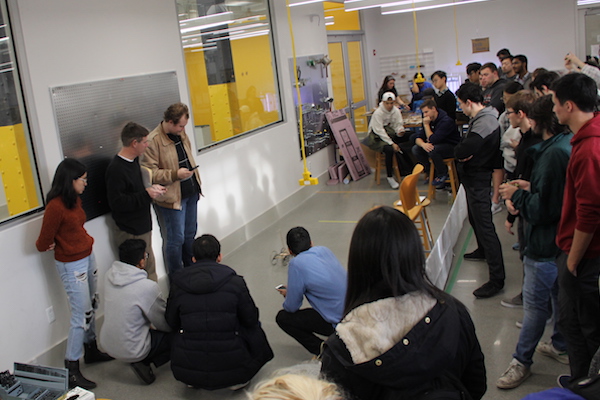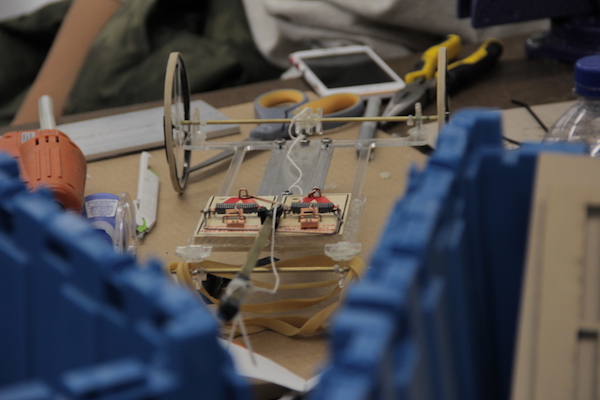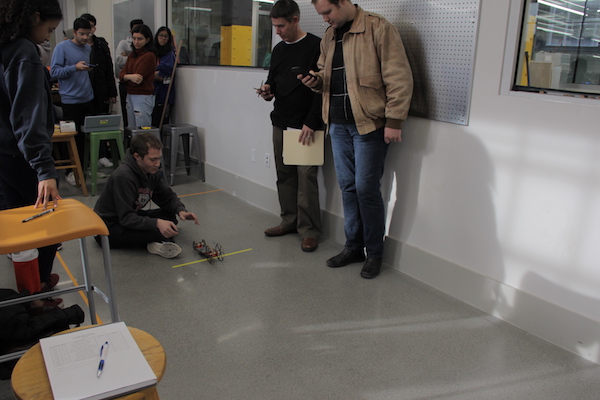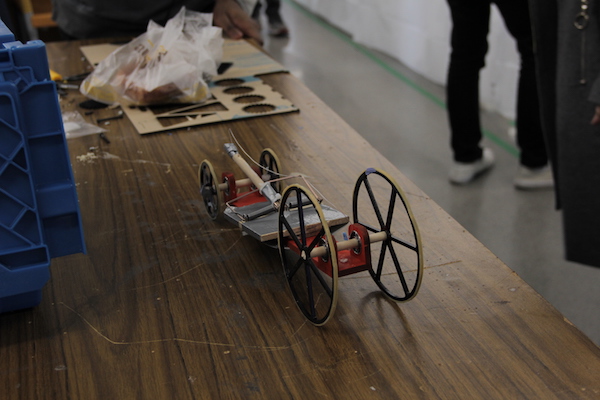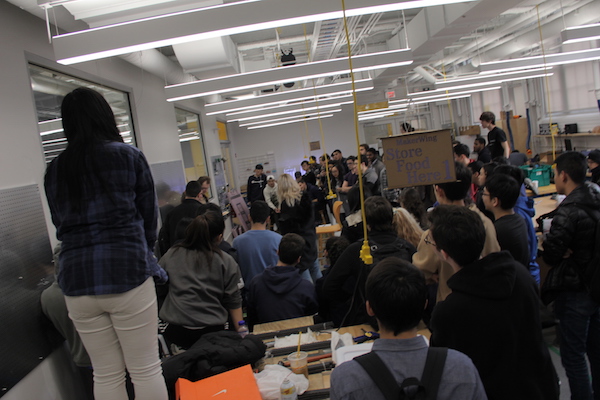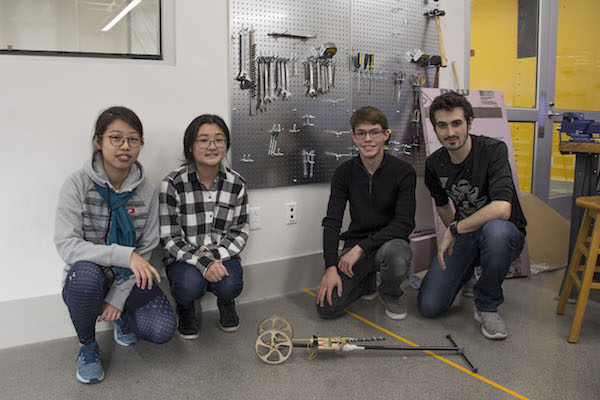 LeDuc was right. By the end of course 24-101, the students had stretched their creative muscles to conceptualize, analyze, construct, and test prototypes of their mousetrap cars. From a design perspective, the winning team used clever solutions to complete the challenge and win the race.
The real world is all about teamwork.

Philip LeDuc, Professor of Mechanical Engineering
"One of the great values in this class—specifically in this project—is to introduce students to applying the information they are learning toward a goal," LeDuc said. "The mousetrap car design project is a wonderful way to introduce engineering concepts and encourage problem solving."
"It also is very important to get students ready for working in teams," explained LeDuc, who had worked for a strategic consulting company before returning to academia to become a professor. "The real world is all about teamwork."
Media contact:
Lisa Kulick
lkulick@andrew.cmu.edu