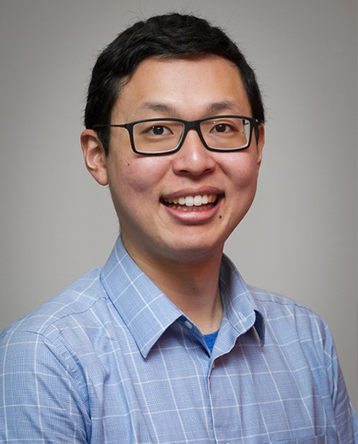 Jerry Wang joined CMU after a postdoctoral researcher position at the Massachusetts Institute of Technology's Department of Chemical Engineering. He has past research in the areas of nanophotonics and metamaterials (Argonne National Lab), high-energy physics (Yale/CERN), fluid mechanics at non-infinitesimal Reynolds numbers (Yale), and cell biology (University of Illinois). His research interests involve using mechanics, statistical physics, and high-performance computing to understand nanoscale structural and transport phenomena, with the goal of developing very small solutions for very big problems in the water-energy nexus.
Education
2019 Ph.D., Mechanical Engineering and Computation, Massachusetts Institute of Technology
2015 S.M., Mechanical Engineering, Massachusetts Institute of Technology
2013 B.S., Mechanical Engineering, Mathematics & Physics, Yale University
Media mentions
Carnegie Bosch Institute
Engineering faculty receives CBI funding
CEE's Burcu Akinci and Gerald Wang; CyLab's Eunsuk Kang; ECE's Gauri Joshi; EPP's Alex Davis; and MechE's Satbir Singh, and Conrad Tucker, and Ding Zhao were awarded funding from the Carnegie Bosch Institute.
CMU Engineering
Going with the flow
In solving an age-old physics problem, a team led by Civil and Environmental Engineering's Jerry Wang has helped enable a future permeated with nanoporous materials.