Associate Research Professor, Mechanical Engineering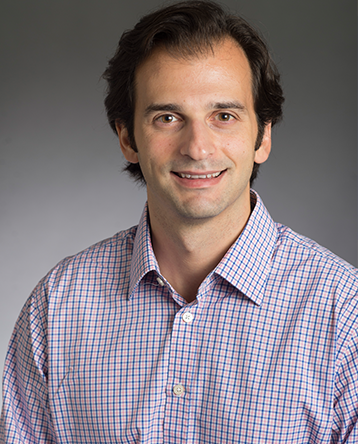 Address:
5000 Forbes Avenue
Doherty Hall 2115
Pittsburgh, PA 15213
Phone: 412-721-5203
Email: apresto@andrew.cmu.edu
Website: http://www.cmu.edu/particulate-matter/






Bio
Dr. Albert Presto is an Assistant Research Professor in the Department of Mechanical Engineering and a member of CMU's Center for Atmospheric Particle Studies (CAPS). Dr. Presto's research focuses on pollutant emissions from energy extraction and consumption and the subsequent atmospheric transformations that these emissions undergo. Energy production and consumption is a major source of pollutants and greenhouse gases to the atmosphere. Gas and oil wells emit methane, a powerful greenhouse gas. Cars and trucks operating on gasoline and diesel fuels emit carbon monoxide, nitrogen oxides, and particulate matter. Particulate matter from mobile sources is largely the result of incomplete or inefficient combustion in the form of organic aerosol and carbon soot. In addition to the direct emissions of pollutants, dilute exhaust undergoes oxidation in the atmosphere. This oxidation chemistry can lead to the production of secondary pollutants, such as ozone and secondary particulate matter.

Dr. Presto investigates the contributions of primary and secondary pollution with ambient measurements, laboratory experiments, source testing of pollution sources, and atmospheric models. This multi-pronged and multi-disciplinary approach allows for a holistic view of pollutant emissions and transformations in the atmosphere.

In addition to having environmental impacts, these pollutants, particularly ozone and particulate matter, adversely impact human health. Dr. Presto collaborates with medical professionals to develop detailed studies of pollutant exposure on a neighborhood-by-neighborhood basis, and to better understand the relationships between pollutant emissions and adverse health effects such as childhood asthma.
Related News
Children who live near polluters have twice the risk for asthma 
Pollution scientists fear 'collateral damage' of climate purge
Why the EPA wants data from Pittsburgh rooftops 
What does Pittsburgh's love of fireworks mean for air quality?
What you should know about Pittsburgh's air quality 
Fracking may worsen asthma for nearby residents, study says
Presto awarded Carnegie Science Center Environmental Award for his work mapping pollutant concentrations in Pittsburgh
Presto discusses Shenango Coke plant closing on Essential Pittsburgh
Presto named to 40 Under 40 by Pittsburgh Magazine
How polluted is the Pittsburgh region? CMU professor helps shed light on air quality


Education
B.S. 2001, Chemical Engineering, Cornell University
Ph.D. 2005, Chemical Engineering, Carnegie Mellon University
Publications
Full publication list: https://scholar.google.com/citations?user=4iYpwt8AAAAJ&hl=en 
Professional Associations
American Association for Aerosol Research
American Geophysical Union
International Society of Exposure Science
Awards and Honors
Pittsburgh Magazine 40 Under 40, 2015
Carnegie Science Center Environmental Award, 2016