George Tallman and Florence Barrett Ladd Professor, Mechanical Engineering
Associate Dean for Graduate and Faculty Affairs, College of Engineering

Faculty Co-Director, Swartz Center for Entrepreneurship

Courtesy Appointment, School of Design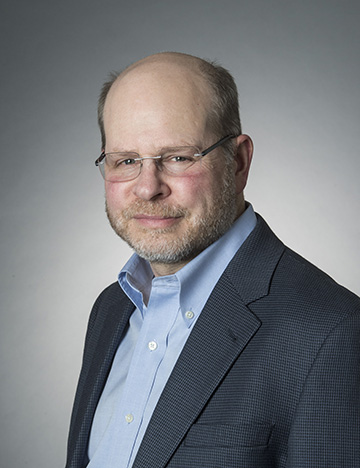 Address:
Carnegie Mellon University
Mechanical Engineering
5000 Forbes Avenue
Scaife Hall 419
Pittsburgh, PA 15213
Phone:412-268-3713
Fax:412-268-3348
Email: jcag@andrew.cmu.edu
Website: http://www.cmu.edu/me/idig
Research
Professor Cagan's research focuses on design methods, theory, automation and practice. One emphasis is on the cognitive basis and computational modeling of designer processes, focusing on the fundamental mechanisms that individuals and teams of designers use while solving problems, and the means to overcome hindrances and significantly improve the effectiveness of human designers. At the same time these insights provide new approaches to automating the design process enabling the creation of a synergistic partnership between the computer and human design team.
Another area of emphasis is on the derivation of computational methods for the design and diagnosis of biomechanical systems. Advancements in design representation coupled with biomechanical models enables the design of synthetic biological systems. Yet, these methods have potential for use in diagnosing life-threatening conditions in the human body as well.
Research includes numerical search and optimization, data modeling and mining, machine learning, design representation, cognitive modeling, and neuro-mapping. The result is a merging between design theory, artificial intelligence, cognition and operations research, giving a unique approach to addressing the conceptual design problem. Professor Cagan's other area of focus is in user-centered design and integrated product development practice. He works closely with colleagues in industrial design and business in creating new methods for product and service design that emphasize strategy, emotion and user-driven realization. Through extensive collaborations with corporate partners this work has impacted design practice in a variety of industries. Professor Cagan has also served as an expert witness in product, design and engineering litigation.
Related News 
Cagan shares keys to innovation 
Synthetic muscle gets its punch from design method 
Neuroimaging technology reveals why we choose sustainable products 
Design cognition's dynamic duo
Education
B.S., Mechanical Engineering, University of Rochester, 1983
M.S., Mechanical Engineering, University of Rochester, 1985
Ph.D., Mechanical Engineering, University of California at Berkeley, 1990
Selected Publications
Cagan, J., and C. M. Vogel, Creating Breakthrough Products: Revealing the Secrets that Drive Global Innovation, 2nd ed., Financial Times PressUpper Saddle River, NJ, 2013. 
Boatwright, P. B. H., and J. Cagan, Built to Love - Creating Products That Captivate Customers, Berrett-Koehler Publishers, San Francisco, 2010.
Vogel, C. M., J. Cagan and P. B. H. Boatwright, The Design of Things to Come: How Ordinary People Create Extraordinary Products, Wharton School Press/Prentice Hall, Upper Saddle River, NJ, 2005.
Antonsson, E. K., and J. Cagan, eds., Formal Engineering Design Synthesis, Cambridge University Press, Cambridge, UK, 2001.
Orsborn, S., J. Cagan and P. Boatwright, "Quantifying Aesthetic Form Preference in a Utility Function," ASME Journal of Mechanical Design, Vol. 131, 061001-1-10, 2009.
Fu, K., J. Chan, J. Cagan, K. Kotovsky, C. Schunn and K. Wood, "The Meaning of "Near" and "Far": The Impact of Structuring Design Databases and the Effect of Distance of Analogy on Design Output," ASME Journal of Mechanical Design, Vol. 135, No. 2, pp. 021007-1-12, 2013.
Landry, L., and J. Cagan, "Protocol-based Multi-Agent Systems: Examining the Effect of Diversity, Dynamism, and Cooperation in Heuristic Optimization Approaches," ASME Journal of Mechanical Design, Vol. 133, 021001-1-11, 2011.
Egan, P., J. Cagan, C. Schunn, and P. R. LeDuc, "Design of Complex Biologically-Based Nanoscale Systems Using Multi-Agent Simulations and Structure-Behavior-Function Representations," ASME Journal of Mechanical Design, Vol. 135, No. 6, pp. 061005-1-12, 2013.
Goucher-Lambert, K., J. Moss, and J. Cagan, "Inside the Mind: Using Neuroimaging to Understand Moral Product Preference Judgments Involving Sustainability", ASME Journal of Mechanical Design, Vol. 139, 041103-1-11, 2017.
McComb, C., J. Cagan and K. Kotovksy, "Optimizing Design Teams Based on Problem Properties: Computational Team Simulations and an Applied Empirical Test", ASME Journal of Mechanical Design, Vol. 139, 041101-1-12, 2017.